Happy hump day! I'm enjoying a nice 2-week stretch where I don't have to drive all the way down to school (45min to an hour each way) for one 25 minute therapy session. To say I'm enjoying the chance to skip out on traffic and save on gas would be an understatement.
To say I'm also enjoying the chance to take some photo's in the daylight would also be an understatement. Every week on Wednesday (and any other day people happen to post recipes) I look on everyone's beautiful pictures and hope for the day I can take some of my own. Our lovely host Jenn in particular always seems to have amazing photos, and she has a baby to deal with!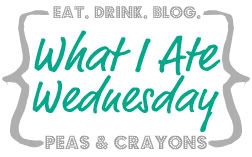 One of my biggest goals for the blog this year is to work on the quality of my photos, and sunlight makes all the difference in pretty food. So this WIAW is fueled by tea and sunlight (because everyone deserves tea).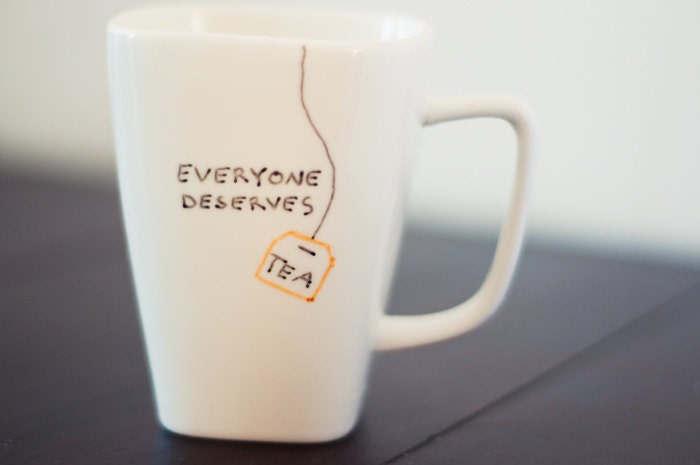 (Side note I totally want this
mug
!)
Breakfast this week has been homemade pumpkin flax granola with unsweetened vanilla almond milk. It was a super simple, thrown together, recipe that I'm kind of addicted to. It's chewy, and spicy, and oh so pumpkin-iny. Of course there was a mug of tea on the side :)
This pasta-less (at least in my serving)
pasta e fagioli soup
makes an easy take and go lunch for busy days and is perfect for warming up my cold hands after a run on my day off. Not pictured is the giant glass of water and two other mugs of tea I sipped on while finishing my happiness paper in the afternoon (note to professors, having your students write a paper on what they are doing to promote happiness... not the best way to encourage said happiness).
After an afternoon of tutoring geometry (my least favorite of High School maths) I was happy to come home to find my dad making tomato soup in the kitchen. Sadly I was out of bread, but I didn't let that stop me from enjoying a grilled cheese with my tomato soup (though I guess technically it's a quesadilla, right?!)
Sad fact is the picture doesn't look nearly as nice lit by only overhead lights... unfortunately I was unwilling to delay my dinner until tomorrow morning for the sake of a good shot.
I wrapped up the evening with more Yogi ginger tea and my new chamomile bubble bath from the BF. A pot of tea, a bubbly tub, and
a new book
is an almost perfect way to spend the evening (at least in my mind). I snuck downstairs later for another slice of my cranberry citrus pound cake from Sweet Ali's bakery... but didn't feel like staging a photo shoot in the bathroom (sorry guys!).
What's your trick for shooting photos when the winter light leaves something to be desired? Are you planning on linking up to the chopped kitchen challenge tomorrow? (If you aren't you totally should be!)