Hello! If you came here looking for food today I am sorry to disappoint. I had plans to do my usual WIAW things with the rest of the cool kids... but today is my birthday and so I decided to my own thing instead (shameful I know, but I'll be back for the food party next week).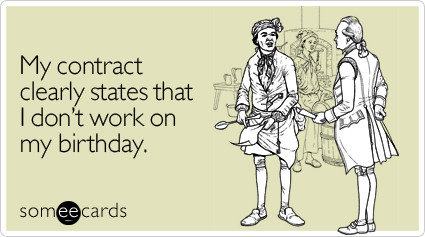 Which is unfortunate as I have to go to both school AND work today
I've got a list of sorts for you today. I suppose you could consider it a to-do list (though not of the epic proportions
some people
seem to complete each week) but I think the more appropriate term would be a bucket list.
Rather than a life long list however, this is a list of what I hope to accomplish in the next year. 25 things I'm excited or expecting to be able to do before I turn 25. I found an interesting one at
Lifehack
and an adorable one at
Hello Giggles
. But seeing as this is my space I felt coming up with a list of my own would be more appropriate.
Consider it further insight into what makes me tick (as if you wanted to know) or a map of what you can plan to see me working towards in the next year. Or you could not pay it any consideration at all and be on your merry way, I'm making this list for me after all :)
Graduate with my masters degree this spring
Run a 10k
Go vegan for a month
Start a job in a non-for-profit or a school focusing on students with autism
Move into my own space
Complete my reading list (more on this later)
Watch a sunrise with the BF
Visit my best friend in Buffalo
Self-host my blog
Adopt a dog
Join a CSA
Visit my friend and family in Seattle
Learn to use a "real" camera and improve my photos
Learn to mediate
Start writing (again)
Develop, test, and post 2 recipes a month
Join a recreation sport league
Be thankful, and present in my day
Participate in a "fun run" (color run, muderella, tough mudder)
Learn to brew kombucha
Attend a Chicago Blackhawks game
Drink more tea
Explore my faith
Find environmentally friendly beauty products that fit my needs
Be able to do 60 push-ups without stopping
What's on your bucket list? Or your to-do list (I'm not picky)?