This week my parents and I have been cooking up a lot of goodies off other blogs.
That means I've been enjoying the results of everyone else's recipe testing, so I figured I would share the love with a Together Tuesday/What I ate Wednesday combo!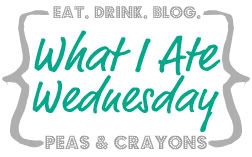 Breakfasts have been scattered, I've been eating the rest of the baked good out of my freezer which has included
PB Balls
and the remainder of my Banana Bread muffins that I based on
Jenn's
recipe. I love having leftover goodies in the freezer just waiting for me to grab on those mornings when I have a hard time waking up (which may or may not have been every morning this week...)
Lunch has been Asian Quinoa Salad from
Two Peas and their Pod
. On the days when I didn't remember to pack that I've been eating TJ's garlic hummus on tortilla chips... straight out of the container (no shame!)
Dinner for the past few nights has been Quinoa Stuffed Tomatoes from
Cooking Light Magazine
(the leftovers are just as good as the first day!) This is a great way to get a warm and filling meal out of the beautiful summer tomatoes that still seem to be overflowing the stalls at the local farmstand.
(and if all else fails, you gotta love all that cheese!)
I've also been eating my weight in Gluten Free Joe Joe's (seriously if it keeps up I'm not going to allow myself to buy them next week!) As both the BF and my mom have said they're better than real Oreo's so perhaps you can understand my obsession. If you can't that's okay, more cookies for me :)
Be sure to visit both of those lovely ladies to see what they've been cooking/eating!